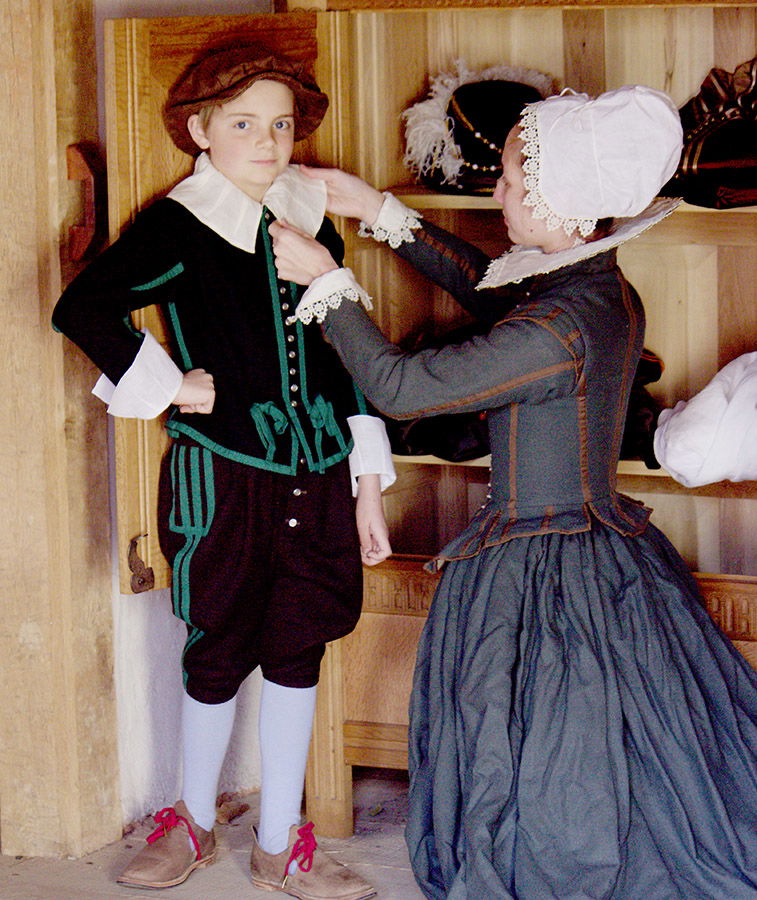 Period dress modeled at Jamestowne's "A Stitch in Time"
---
William Clopton's only wife, Ann (Booth) Dennet Clopton - daughter of Dr. Robert Booth and widow of Captain Thomas Dennett - is a Gateway ancestor to Jamestowne in Colonial Virginia - which was the first successful British settlement in The New World (est. 14 May 1607).
CFA members who are interested in joining the Jamestowne Society must request a sponsor and prove their line of descent from Ann's father, Dr. Robert Booth, Burgess of York County from 1653-1655, to the satisfaction of that organization.