(Cloptons visit their ancestral home, Kentwell Hall in Long Melford)
The Clopton Family Association has held reunions every two years since the first one in 1984 in Long Melford, Suffolk, England. We hold two at a different site in the U.S.; then, every sixth year we travel back to Long Melford. The only exceptions have been 1) three reunions held in Williamsburg, Virginia (1986, 1998 and 2012) (because of our family's connection to early Jamestowne - the first successful British settlement in North America) and nearby New Kent (formerly York) County, and 2) the unfortunately period when CoVid-19 travel restrictions were imposed and prevented reunions between 2020-2023. Our 2024 reunion will see us back on track to resume our previous schedule as we will be in England for the 40th anniversary of the founding of the Clopton Family Association. On the years between National Reunions, Regional Reunions may be arranged.
Reunions in the U.K.
The reunions in England are based in Long Melford because it was the center of Clopton history from the time of William the Conqueror's invasion of Britain in 1066 until the mid-17th Century. The Cloptons were wool merchants - an extremely lucrative trade - and British landed gentry by the 14th Century, obtaining through marriage the title of Lord of Kentwell Hall during the reign of King Richard II and maintaining possession for over 300 years. William Clopton, Gentleman, was the son of Rev. William Clopton and his wife Elizabeth Sutcliffe of Eastwood, County Essex, England; he immigrated to the British Colony of Virginia in 1673, during the reign of King Charles II. Only a few generations after this, the Clopton name appears to have died out in England, but our line survived in Colonial America.
Our International Reunions last for five to six days and include touring buildings and locations pertinent to Clopton Family history. A post-reunion tour at a separate location lasting another five to six days is usually offered for those who are interested in extending their exploration.
Reunions in the U.S.
Although the British Clopton line faded from view, in the U.S., our Clopton ancestors flourished in Colonial America and expanded from Virginia across the continent as the United States expanded. Reunions in the United States usually take place over three or four days, starting on Thursday through the final meeting on Sunday morning. The location of the next reunion is decided by those in attendance at the business meeting on the final day.
During these National Reunions, places of importance and pertinence to our early Clopton family history are visited. A visit to St. Peter's Parish Church in New Kent is always a high point of the Virginia reunion. William, and then his son Walter, served on the church's Vestry for several years, and the tombs of William the Immigrant (1655-bef.1733), and his wife Ann (Booth) Dennett Clopton (1647-1716) can be seen in the church's cemetery.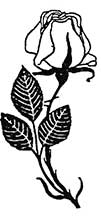 For more information, contact our Vice-President at Reunions@cloptonfamily.net.
---
Erwin, L. (Lane) Mrs. (1939). The ancestry of William Clopton of York County, Virginia: with records of some of his descendants, to which are added royal lines; Magna Carta sureties; charters; wills; deeds, etc. Also notes on certain English families, viz: Acworth, Basset, Belhous, Calthorpe, Chastelyn, D'Arcy, Despenser, Drury, Echyngham, Howard, Jenny, Jolye, Knevet, Lunesford, Maydstone, Playters, Stapleton, Sutcliffe, Waldegrave, Wentworth. (Rutland, VT.: The Tuttle publishing company, inc.).